Domaining
Domaining (business of buying and selling domains names) is a lucrative online job these days. If you have time and interest in domaining then you can choose this online business to make big fortune.

DOMAIN SELLING
Domain selling is simply the process of getting cheap domain name and then selling it for profit. However, it is not as easy as it sounds.
Many domain sellers don't own their own domains. They prefer to sell domain names or related services through affiliate marketing instead of directly buying domain names in the marketplace and put them in market again for selling. They just promote and sell others' domain name through affiliate marketing and other programs and get commission.
'I keep myself in touch with latest domain-related news through daily newsletters of Domaining.com.
BASICS OF DOMAIN NAME
A domain name is address of your website. There are three main parts of every domain name. One - host, two - SLD and third - TLD.
For example in case of www.manikjoshi.com
The www part is called the host.

The manikjoshi part is called the second level domain (SLD).

The com part is called the top level domain (TLD).
The Internet Corporation for Assigned Names and Numbers (ICANN) manages the top-level domain names.
HOW TO GRAB QUALITY DOMAIN NAME?
Domain selling is also known as domain flipping. Domain selling, however, is not an easy task. Finding quality domain name is tough these days as more than 400 million domain names are already registered. However, you have choice to purchase domain name from someone at particular price and then sell it for profit. Or just sell domain names through "partner program." You can join partner program of Sedo.com
You can also use your creativity for finding cheap ($10-$40) (still unregistered) but quality domain name. You don't need to buy already registered domain name (premium ones) every time at high cost. Just think about the current world affairs and make list of some key phrases which are being frequently used in media. Then search those key phrases (domain name) in any domain provider sites like godaddy.com, namecheap.com, etc. If it is available, you may grab it after getting idea of its "appraised price." But you must consider the following factors while registering domain names (especially when you are registering domain for re-selling purpose).
Domain name must be short i.e. it should be as short as possible. Try to keep it maximum 14 characters long.

Avoid using hyphens (-) in your domain.

Avoid using numbers in your domain.

Always buy domain with .com TLDs. You can also opt for .org or .net TLDs. But .com is always the best.
As a Domain Investor, you must also know the following facts about any particular Domain:
Monthly Global Searches

Google Search Results

MER (Market Efficiency Ratio)

CPC Rate (Cost Per Click Rate)

Competition (High, Low, Medium)

Payment Method

Service Area

Appraisal Value

How Easy to Pronounce

Length

Number of Words

Memorability

Age

Recent Traffic

Typographical Errors or Misspellings, Etc.

WHERE TO SELL DOMAIN?
There are many sites where you can sell your domain name. You can sell domain name at sedo.com, godaddy.com, etc. These sites provide you options for selling your domain at fixed price or at auctions. Auctions have a number of different ways to list your domain for sale including buy now, no reserve auction, reserve auction, buy now with a reserve auction, etc. You also have choice of putting 'make offer' tag with your domain and then interested buyer will contact you directly. Domain portfolios are a great way to get coverage for all your domains. You can use the portfolio link and send it to potential buyers.
SYNONYMS OF PREMIUM DOMAINS
After Market Domains

Pre-Registered Domains

Secondary Market Domains

High-Value Domains

Great Domains

Top Domains
HOW MUCH PROFIT?
How much you could earn with domain selling could be gauged by the fact that many domains were purchased at $10 and then sold at $1,00,000 that too within a few months of registration. However it is not possible to sell every domain with such a huge profit. Only exceptionally good quality domain could fetch you such a huge amount. Anyway, generally you can make 10 to 100 times profit with your domain i.e buy domain name at $10 and sell it at $100 to $1000.
Below is The List of Some Domains Which Have Been Sold at High Price.
| | |
| --- | --- |
| AskYourDoctor.com | 70000 USD |
| Business.com | 7500000 USD |
| CowBoys.com | 370000 USD |
| drugs.com | 823456 USD |
| i-Report.com | 750000 USD |
| Republic.com | 200000 USD |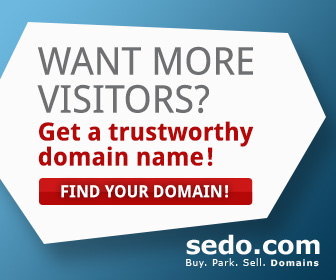 Domaining: List of Useful Websites
By Manik Joshi
(Last Updated -- Dec 31, 2014)
Domain Name Governing Body
http://www.icann.org
Domain Name Ideas
http://www.bustaname.com
http://www.domainsbot.com
http://www.domjax.com
http://www.makewords.com
http://www.nameboy.com
http://www.namestation.com
Copyrighted Domain names
http://www.copyright.gov/records/cohm.html
Domain Name Registration
http://www.godaddy.com
http://www.bigrock.com
http://www.123-reg.co.uk
http://www.1and1.com
http://www.arsys.es
http://www.aruba.it
http://www.directnic.com
http://www.domain.com
http://www.dotster.com
http://www.dynadot.com
http://www.ename.com
http://www.enom.com
http://www.fasthosts.co.uk
http://www.gandi.net
http://www.hosteurope.de
http://www.moniker.com
http://www.mydomain.com
http://www.name.com
http://www.namecheap.com
http://www.networksolutions.com
http://www.ovh.com
http://www.register.com
http://www.register.it
Domain Name For Free
http://www.dot.tk
http://www.registry.cu.cc
Domain Name Selling (Or Auctions)
http://www.sedo.com
http://www.afternic.com
http://www.bido.com
http://www.buydomains.com
http://www.domainate.com
http://www.domainnamewire.com
http://www.moniker.com
http://www.namedrive.com
http://www.overture.com
http://www.registercompass.com
http://www.ricklatona.com
http://www.snapnames.com
http://www.upname.com
Domain Name Appraisal
http://www.estibot.com
http://www.valuate.com
http://www.domainstate.com
http://www.overcent.com
Domain Name Parking
http://www.parked.com
http://www.martname.com
http://www.bodis.com
http://www.domainsponsor.com
http://www.fabulous.com
http://www.google.com/domainpark
http://www.namedrive.com
http://www.noktadomains.com
http://www.parkquick.com
http://www.seoparking.com
http://www.trafficz.com
http://www.whypark.com
Domain Name History
http://www.dnsaleprice.com
http://www.dofo.com
http://www.namebio.com
Domain Name Lookup
http://www.who.is
http://www.instantdomainsearch.com
http://www.whois.com
http://www.pcnames.com
Domain Name Informative Sites
http://www.directinfodomains.com
http://www.100best-domain-names.com
http://www.buydomains.com
http://www.dnjournal.com
http://www.dotsauce.com
http://www.erealestate.com
http://www.fusu.com
http://www.linkadage.com
http://www.namepros.com
http://www.pool.com
http://www.web-source.net
http://www.domainnamewire.com
http://www.targetedtraffic.com
http://www.dnheadlines.com
http://www.dncalendar.com
Domain Name Forum
http://www.namepros.com
http://www.dnforum.com
http://www.dnsforum.com
Expired Domain Name
http://www.justdropped.com
http://www.namejet.com
Domain Name Tools
http://www.domaintools.com
http://www.dnsstuff.com
Domain Name Traffic Stats
http://www.compete.com
http://www.alexa.com
Domaining.com-Related Sites
http://www.bargaindomains.com
http://www.catchy.com
http://www.cax.com
http://www.dnwstats.com
http://www.domaining.com
http://www.domainportfolio.com
http://www.namecake.com
http://www.premiumdomains.com
http://www.salepage.com
http://www.salesprice.com
http://www.urlbrokers.co.uk
Other Sites
http://www.opendns.com (DNS Service)
https://www.dyndns.com (DNS Hosting)
http://mxtoolbox.com (Domain Name Records)
---